Evening Star Records Web Site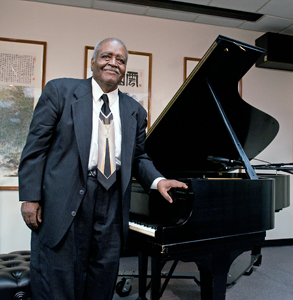 Ray Bryant, 12/24/31 - 6/2/11 -- R.I.P.
About Evening Star Records
The Evening Star label was founded in 1992 by Ed Berger of the Institute of Jazz Studies of Rutgers University, with the assistance of Benny Carter. Evening Star is an independent label featuring jazz artists who have been overlooked by the major companies, new talent, and occasional special historical issues.

For more information email Ed Berger.
News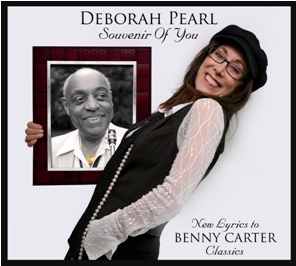 New Release!

Jazz legend Benny Carter's brilliant instrumental melodies are given voice through the artful lyrics of singer/screenwriter Deborah Pearl.

More Info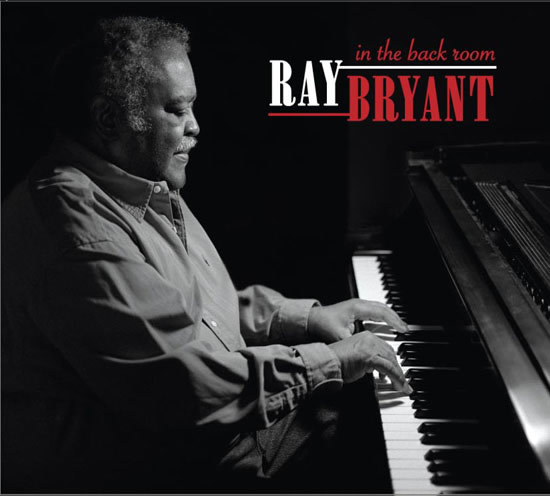 New Evening Star Release: Ray Bryant, solo piano, recorded in 2004 and 2008 Voted #2 new album: Jazz Journal 2010 Critics Poll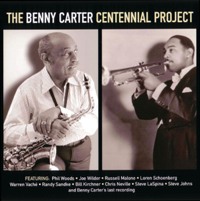 Evening Star Releases Benny Carter Centennial Tribute

Joe Wilder Named NEA Jazz Master
New Release by Randy Sandke: The Subway Ballet
Randy Sandke three Evening Star releases reviewed in Village Voice
Session Photos (photos from Evening Star recording sessions)
Randy Sandke joins Evening Star
To Order
Click here for general Ordering/Contact Information, or click a link below to order directly via CD Baby.
Catalog
Deborah Pearl: Souvenir of You – New Lyrics to Benny Carter Classics (ES-115)
Jazz legend Benny Carter's brilliant instrumental melodies are given voice through the artful lyrics of singer/screenwriter Deborah Pearl.
More Info


Ray Bryant: In the Back Room (ES-114)
Ray Bryant performances from two concerts in 2008 and 2004 sponsored by the Institute of Jazz Studies at Rutgers University in Newark, NJ. Includes seven pieces new to the extensive Bryant discography, a debut recording of a new composition by Ray written for his wife, and signature Bryant interpretations such as "St. Louis Blues" and "In the Back Room."
More Info


The Benny Carter Centennial Project (ES-113)
All-star Carter tribute CD released on the occasion of his 100th birthday featuring many artists who worked closely with Carter during his final years including Phil Woods, Joe Wilder, Russell Malone, Loren Schoenberg, Warren Vaché, Randy Sandke, Bill Kirchner and the "Benny Carter Trio"—Carter's last working regular section: Chris Neville, Steve LaSpina and Steve Johns. Also features Benny Carter's last recording.
More Info


Randy Sandke: The Subway Ballet (ES-112)
Sandke applies his metatonal harmonic approach in this provocative new big-band extended work, which depicts a subway ride through Manhattan. Featuring an all-star lineup of some of New York's most original improvisors, Sandke's piece traverses a wide range of moods and motifs befitting the city which inspired it. The CD also includes four very different previously unreleased tracks from 1988.
More Info


Bill Kirchner: Everything I Love (ES-111)
Eclectic, pleasingly different modern jazz--like nothing else you'll hear this year.
More Info


Randy Sandke: Outside In (ES-110)
Sandke's "Inside Out" all-star band returns with more challenging writing and virtuoso solos. Sandke creates new music that encompasses his broad view of the jazz tradition.
More Info


Randy Sandke: Trumpet After Dark (ES-109)
Jazz in a meditative mood with a string quartet of viols. Used here for the first time in a jazz context, these ancestors of modern strings have a unique timbre which imbues these performances with an effervescent quality.
More Info


Randy Sandke: The Mystic Trumpeter (ES-108)
Based on Sandke's "metatonal" theory of harmony, The Mystic Trumpeter promises to open up a whole new range of improvisational possibilities.
More Info


Chris Neville: Songs We Like (ES-107)
Chris's third release on Evening Star features his highly compatible trio in a program of standards and originals that shows off the both lyricism and relentless swing of this gifted pianist.
More Info


Chris Neville : Look, Stop & Listen (ES-105)
Eagerly awaited followup to Chris' first Evening Star CD, this exciting album features Chris with James Cammack (bass) and Dave Bowler (drums) of Ahmad Jamal's rhythm section in a trio setting and with several piano/bass duets and a piano solo.
"I think this recording truly demonstrates the full range of talents of this exceptional pianist" -- Benny Carter
More Info


Benny Carter - Phil Woods: Another Time, Another Place (ES-104)
Double CD recorded live at the Regattabar, Cambridge, MA, March 1996. Features the alto masters with Chris Neville (piano), John Lockwood (bass), and Sherman Ferguson (drums).
Downbeat Critics Poll Top 10 Album of the Year!
More Info


Joe Wilder: No Greater Love (ES-103)
The trumpet master newly recorded in duo, trio, and sextet performances with Seldon Powell, Bobby Tucker, James Chirillo, Milt Hinton and Sherman Ferguson.
More Info


Chris Neville: From The Greenhouse (ES-102)
The debut album of an exciting piano talent, featuring John Lockwood, Alan Dawson, and special guest Benny Carter.
More Info


Joe Wilder: Alone With Just My Dreams (ES-101)
The legendary trumpeter's first album as a leader in over 30 years, featuring James Williams, Remo Palmier, Jay Leonhart, and Sherman Ferguson.
More Info


Related Links
Evening Star Senior Marketing V. P.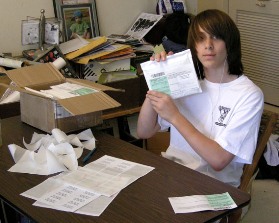 Questions/comments about these web pages
Copyright &copy 1996-2007 Evening Star Records, Edward Berger